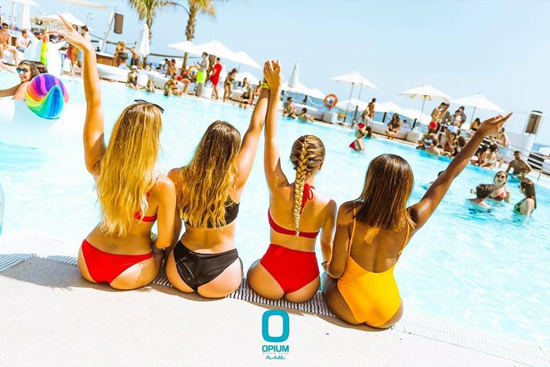 Opium Marbella is also in trend and has specially been designed to meet the needs of young tourists who may be visiting the beach for the first time. Thus, as one of Marbella's best
beaches, it seeks to make a tremendous and unforgettable first impression. At Opium beach, there is a state-of-the-art design, heightened fun waiting, and much more.
The Opium beach club was established in 2003 and since then, it has been reputably known for its original theme parties. The remarkable view of the sea on its VIP deck makes it
something to look forward to. In the same vein, food, music, fashion, arts, Lifestyle Boutique, cinema, amongst others are the key elements of this beach.
Opium Beach Club Marbella Offers